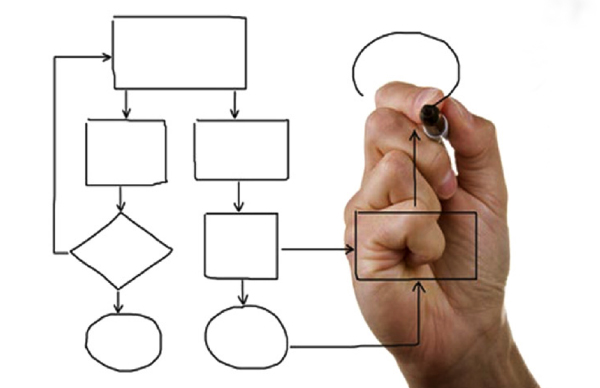 How we work
Jacksonville area community non-profit organizations are invited to bring us their business and operational challenges. These challenges are honed into 16-week projects designed by CEA's team of professional process improvement practitioners. Each project is assigned to a college-level student team comprised of three to six students generally from the Schools of Engineering and Business. The student teams are mentored by highly skilled process improvement professionals experienced in LEAN, FLOW and Six Sigma. In addition, student teams are monitored by a college professor and the CEA Governance Board. Structured course lecture material and the project execution component converge to teach students real world applied problem solving while providing a unique hands-on transformational learning experience that enhances the participating non-profit's mission.
Our Professionals
Companies recognize that performance means better returns. CEOs who aspire to improve performance, spend thousands of dollars training professionals to deploy process improvement in their organizations. Our process improvement professionals are corporate citizens trained in continuous improvement tools, root cause analysis, and fact-based decision making. They are employed full-time by leading Jacksonville companies in banking, insurance, manufacturing, aerospace and defense, and public utility. Most have achieved Six Sigma Black Belt or Master Black Belt status in their respective organizations. Our professionals spend their working hours cutting costs, streamlining resources, and improving service to their customers. They volunteer their time to mentor CEA projects because it affords them the opportunity to give back to their community while teaching the next generation effective problem solving and project management skills.
Non-Profit Commitment
Engagement by the non-profit organization is critical to the success of the project work. Participation in the CEA program requires an executive sponsor who will communicate the desire to improve things and commit to deploying changes. The non-profit must also provide a project champion to work directly with the student team to share organizational information, answer questions, and provide data if available. Working closely with the student team, the project champion is kept appraised of project developments at regular intervals ensuring the non-profits preferences are addressed. A formal report of the analysis and improvement opportunities is provided to the non-profit at the end of the project.
Who we serve
Our non-profit partners are primarily organizations which offer support to the local Jacksonville community. Many of our participants are missions, food banks, and shelters which are dedicated to helping segments of the population who have been left behind. CEA has also had amazing success applying our model in organizations serving the elderly, children, and special needs citizens as well as many others.
Our Results
The benefit this program has had on our community is unparalleled. We are increasing the ability of participating non-profit organizations to provide sustenance of life benefits to those in need within our community. We are teaching students how to think, communicate, and perform in real world circumstances, thus enhancing their immediate value to the companies providing employment to these new graduates.
CEA has completed seven successful semesters in partnership the University of North Florida (UNF). CEA and UNF have collaborated on 37 community-focused student process improvement projects for the benefit of 14 Jacksonville area non-profit organizations. Our estimated total return on benefit to the community where we live and work has exceeded $4 million.