CEA Leadership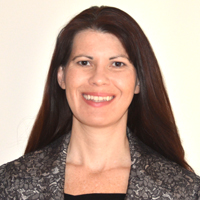 Karen Davis Cates, President and Founding Director
Karen Cates, ASQ-SSBB, MCR is currently employed as a Corporate Strategic Partner for Northrop Grumman Corporation. Her career comprises 25 years of professional experience in project management, process design and improvement, strategic planning, problem resolution, cross-functional team building, regulatory compliance and business development. In addition to her roles in aerospace and defense, Karen has also been employed with an environmental consultant and project management firm and a state regulatory compliance and enforcement agency. Her assignments have included Project Manager, Environmental Compliance and Enforcement Specialist, Senior Environmental Engineer, Six Sigma Black Belt and Master Black Belt, Business Development Coordinator, and various management positions. Karen holds certifications from the American Society for Quality as a Six Sigma Black Belt and has spent the last four years pursuing community process improvement in local and national non-profits.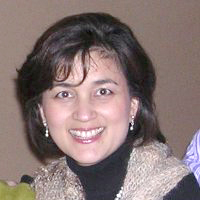 Michele Y. Boutwell, Treasurer and Founding Director
Michele Boutwell, ASQ-SSBB, CQM, is currently employed as Senior Vice President in the Global Consumer Bank at Citi. Michele has 25 years of experience in diverse management positions with experience in financial services, manufacturing, and customer service industries. Her extensive background in process improvement includes the practice and deployment of Lean and Six Sigma programs, as well as the implementation of quality and environmental management systems (ISO), internal audit (financial, operational and quality), and supplier quality. Michele holds certifications from the American Society for Quality as a Six Sigma Black Belt, Manager of Quality / Organizational Excellence, and Internal Auditor. She also is a Certified Process Professional in Customer Experience Management Method (CMM).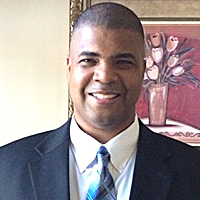 Larry M. Arceneaux, Secretary
Larry Arceneaux, PAHM is currently employed as a leader in the Service Organization at Florida Blue. Larry has over 20 years of leadership experience including 11 years leading in the healthcare industry. He is an award winning innovative leader and change catalyst with an exceptional ability to approach organization-wide challenges from many angles while using analytics to deliver effective data-driven solutions. Prior to joining Florida Blue, Larry served in the United States Navy leading teams accountable for advanced computer, hydraulic, pneumatic, mechanical and electronic systems. As a certified Lean Six Sigma Black Belt and Total Quality Management leader, he specializes in compliance, efficiency and accuracy improvement initiatives. Larry is a licensed Florida Real Estate Broker and has been certified by America's Health Insurance Plans (AHIP) and awarded the Professional, Academy of Healthcare Management (PAHM) designation. Throughout his career, Larry has been active in the community and currently serves on the United Way of Northeast Florida Builder's Society Executive Committee.